SpaceX founder Elon Musk (Lo and Behold: Reveries of the Connected World) is scheduled to host the long-running NBC sketch comedy program Saturday Night Live on May 8 with musical guest Miley Cyrus (Hannah Montana: The Movie), but it would seem as if some of the show's present cast members harbor doubts about sharing the Studio 8H stage with the South African tech billionaire, as reported by TV Line. Aidy Bryant (Shrill), who has been on the show since 2012, and writers-turned-featured players Bowen Yang (Awkwafina is Nora From Queens) and Andrew Dismukes (Call Me Brother), took to social media to voice their own alleged uneasiness regarding the decision, according to The Wrap.
Bryant shared a screenshot of a tweet that Senator Bernie Sanders posted on March 25 that spoke about how the existence of billionaires allegedly contributes to the United States' struggles with wealth disparity via her Instagram story. Musk's overall net worth was estimated to be upwards of 185 billion dollars as of the first week of January 2021, as reported by CNBC. Emmy-nominated SNL supervising writer Sudi Green (Heads Will Roll) made a post identical to Bryant's around the same time on her own story.
Yang's response was comparatively more direct, since he expressed bemusement at Musk's own tweet about hosting Saturday Night Live, reproduced below:
Let's find out just how live Saturday Night Live really is 😈

— Elon Musk (@elonmusk) April 25, 2021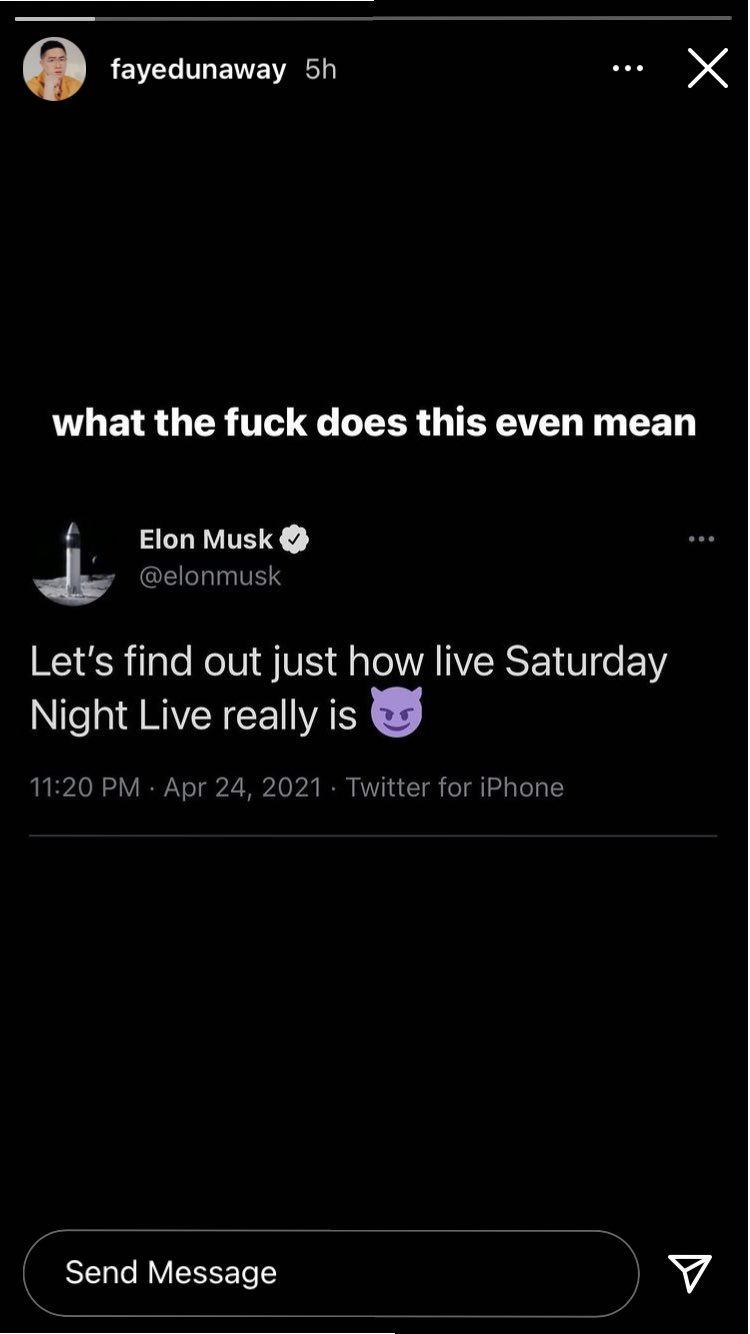 Dismukes reacted to the announcement of Musk's impending SNL appearance with a humorous post on his own Instagram story that references former cast member Cheri Oteri (Southland Tales).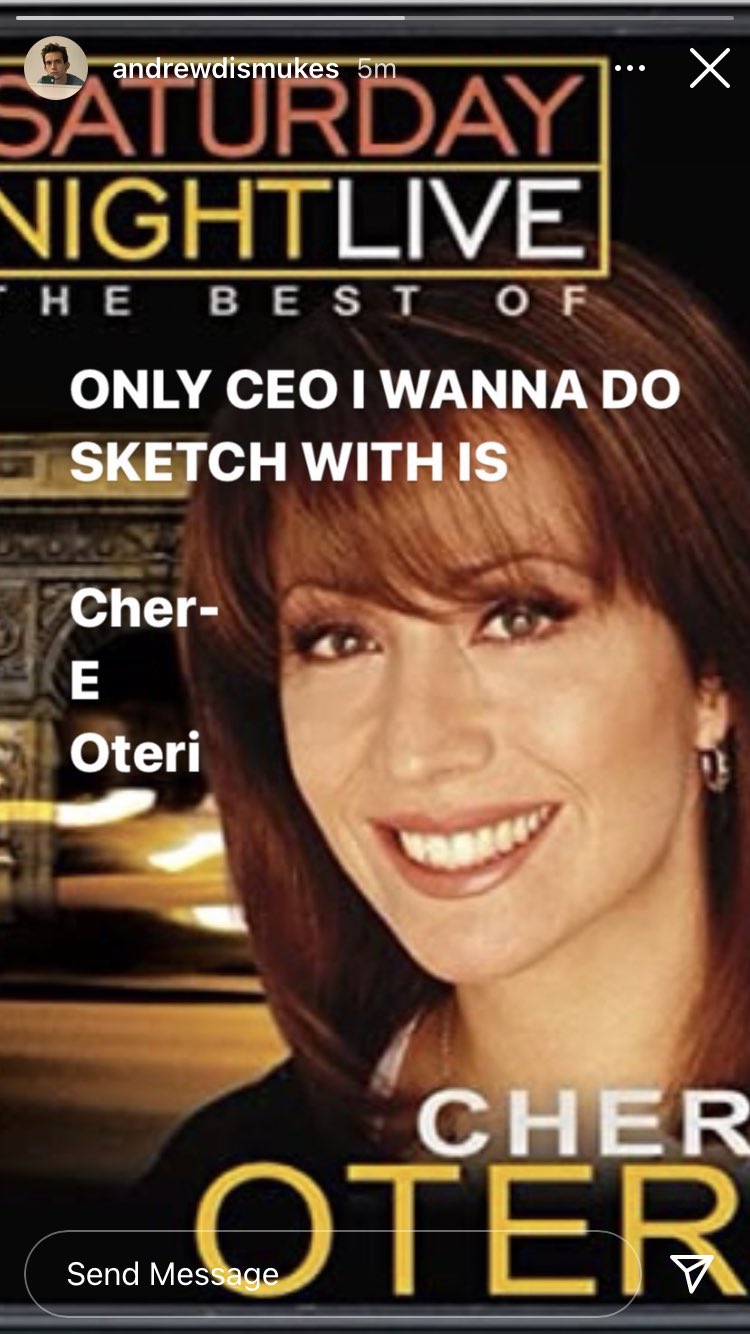 This would not be the first time that Saturday Night Live has courted controversy by announcing collaborations with certain public figures. Longtime SNL viewers recall the press buzz that preceded a May 1990 episode of the show hosted by stand-up comedian Andrew Dice Clay (A Star is Born). Cast member Nora Dunn (The Boss Baby: Back in Business) reportedly staged a boycott of the show on the grounds that she objected to the crass misogyny of Clay's comic persona, according to Vulture.
The planned musical guest, Sinead O'Connor (Hush-a-Bye Baby), also refused to commit to performing on the same stage as Clay, and was subsequently replaced by dream pop pioneer Julee Cruise (Twin Peaks) and Milwaukee-based roots rock duo Spanic Boys. SNL executive producer Lorne Michaels (Coneheads) even appeared on Nightline to justify the choice to give Clay a platform on national television, according to ScreenRant. In the end, the show was a smash hit with television viewers, not in spite of the media firestorm, but likely because of it: "The Dice show earned SNL its highest ratings of the season, so whoever was ultimately responsible for booking Clay knew it would attract attention, however negative," via Vulture.
Saturday Night Live returns from a three-week break on May 8 at 11:30 P.M. EST on NBC with the eighteenth episode of season 46, hosted by Elon Musk with musical guest Miley Cyrus, TV Line reports.