Scott Foley, who plays the guest role of Jake Ballard on Scandal, will definitely be returning in the third season, the LA Times reported.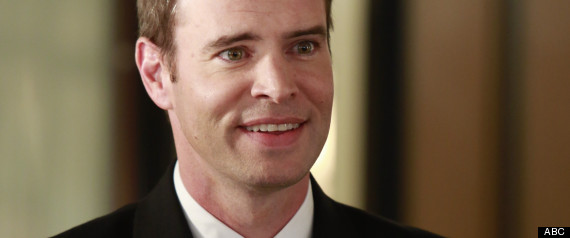 At the end of season two of Scandal, it was unclear whether Foley's mysterious character Jake Ballard would be returning. He played an agent who was both romantically and professionally involved with star Kerry Washington's character, Olivia Pope. Jake was last seen being forcefully taken to solitary confinement, as stated by the Huffington Post.
On the announcement of his return as a series regular, Foley said, "I'm thrilled to join such a talented, enthusiastic and professional group of people… Shonda [Rhimes] and company have created a troupe of layered complex characters and to be able to be part of that is both exciting and humbling."
Foley went on to comment about the speculation of his character's future, saying, "I think Jake has, to a degree, taken matters into his own hands in regards to what both Fitz and Rowan have asked him to do, and I think we'll see the consequences for that, and that may or may not end Jake as we know him." He has also gone on to say he would be interested in a "showdown" between his character and the other agent who is romantically interested in Olivia. The Huffington Post quoted Foley [jokingly] saying, "Who loves Olivia more, Huck or Jake? Fitz [Tony Goldwyn] needs to go back to his wife and calm down."
Scandal will return to ABC for it's third season on Thursdays this fall. Series creator Rhimes has been incredibly successful with the show's run so far, as well as with the hit medical drama Grey's Anatomy.