Yesterday, CNN announced Gillian Anderson's return to television is in full effect. Anderson is currently part of three different projects, including Netflix's the Fall, NBC's Hannibal, and a second NBC series entitled Crisis.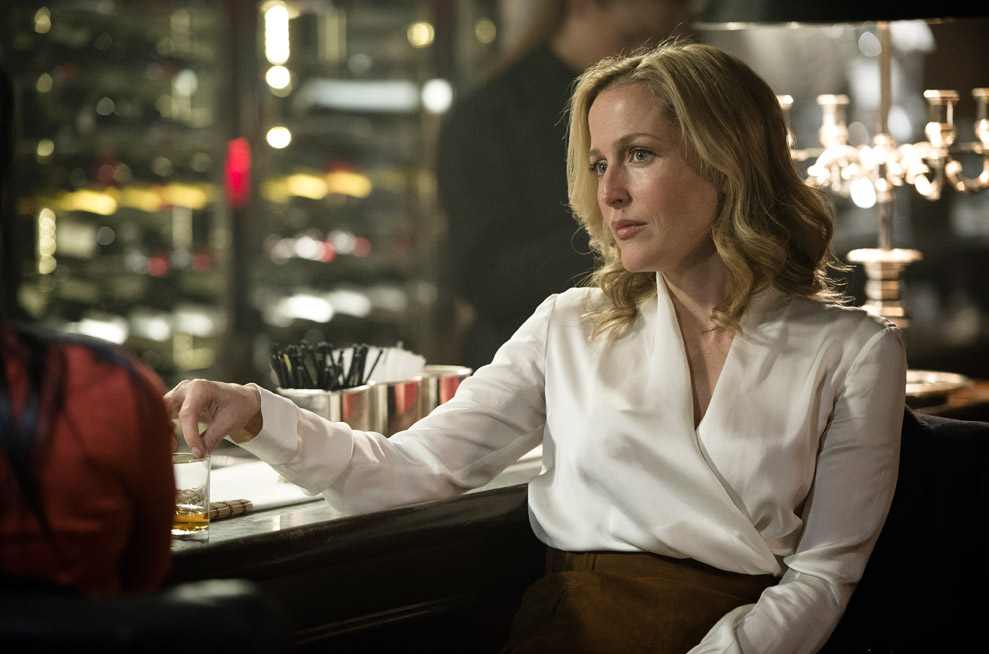 The Fall is a BBC series that has already begun in Britain and will be available to stream starting today, May 28 in the United States on Netflix. CNN reports the Fall is a psychological crime thriller "with a unique twist to the genre: the audience knows the culprit from the beginning."
Anderson's work on Hannibal as the serial killer Hannibal Lecter's psychiatrist can be seen on NBC on Thursdays at 10 P.M. EST. NBC describes the series as a look into how the Hannibal story began. It shares a common theme with Anderson's series the Fall, as only the audience is aware of Dr. Lecter's serial killing lifestyle.
When CNN asked Anderson about her thoughts on this style of storytelling, she said, "The story lines themselves are very intricately woven and individually complex… There's so many different layers in this story. It's a cross section of human life and death, and that's something in this that works on a much deeper level than just a simple tale of a serial killer hunted by a detective."
When asked about what her role will be like on new series Crisis, she replied saying she will be playing the mother of a child who is on a hijacked bus full of elite high school children in Washington, D.C.
CNN also asked Anderson about the possibility of another X-Files movie, which she said, "It has to be written. At the point that it's written, if it's good, David and I have always said we'll be involved. So we'll see."