Pokémon: Aim to Be a Master is said to be the last time following Pokemon World Champion Ash Ketchum, and it might be the last appearance for Jesse, James, and Meowth as well. According to ScreenRant, the infamous Pokemon-stealing trio, Team Rocket, has disbanded after a heavy dispute following one of their plans going awry. The mischievous team has been the lovable antagonist for all twenty-five Pokemon series spanning from 1997 to the present day, fighting against or alongside protagonist.
In episode nine of Pokémon: Aim to Be a Master, Team Rocket decides to create a plan to finally capture Pikachu for good. They gather up all the Pokemon they've actually acquired from past series in an attempt to use the full force of the collective Pokemon to defeat Ash. But just like any other Team Rocket plan, it ends in a loss, but this time they couldn't even face their opponent before getting clobbered. Mythical Pokemon Latias, who has taken an interest in Ash while following him, swept the oversized attack against Ash with ease shooting Team Rocket into the sky yet again.
Once Jesse, James, and Meowth plummet back to Earth, they discuss the mission's failure and who is to blame. The three blame each other for their shortcomings even though their defeat was due to an unforeseeable Pokemon powerhouse knocking them back across the horizon. The verbal and physical claws come out during the argument, eventually ending with the three walking in separate directions, potentially leaving each other forever.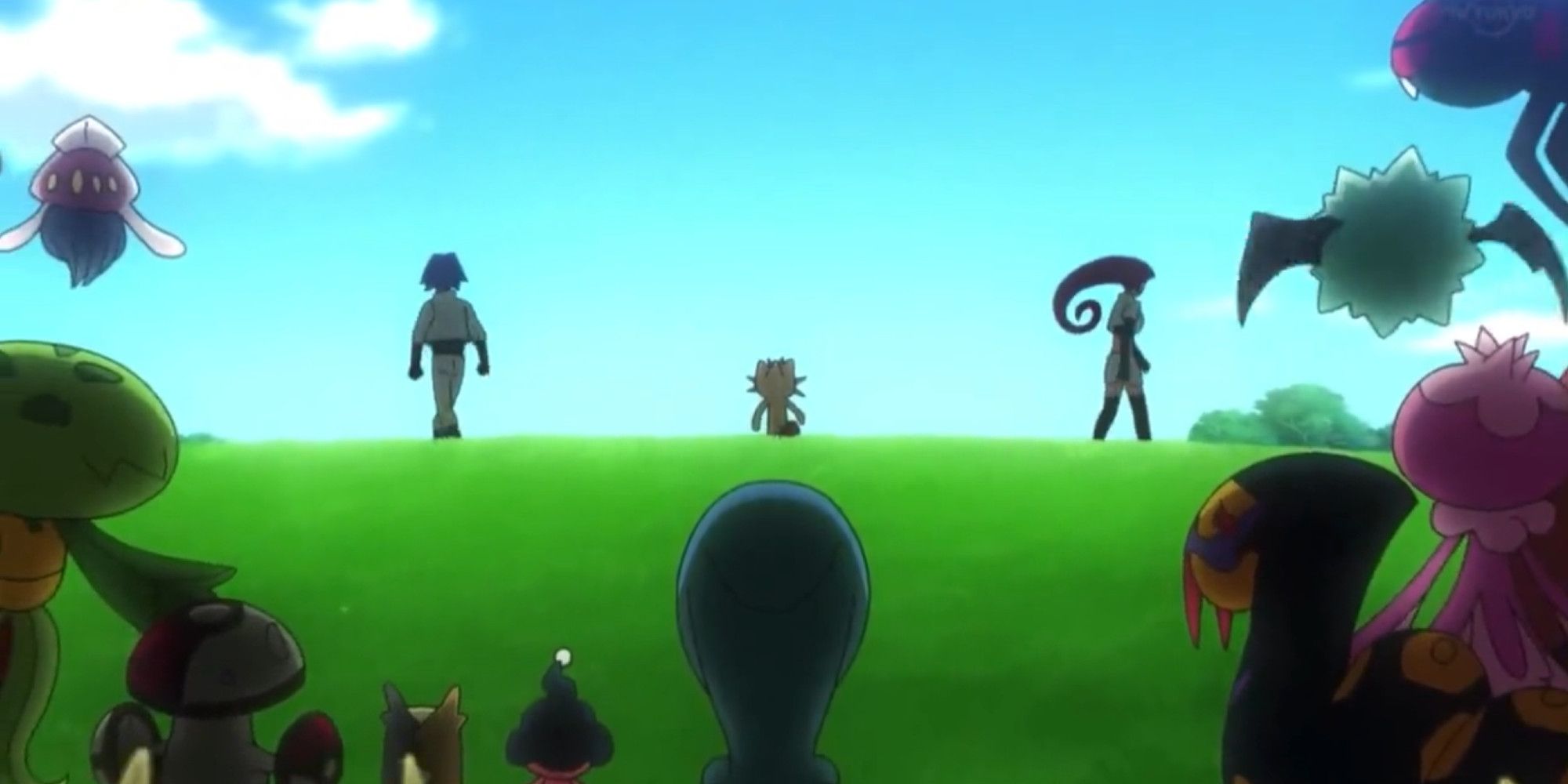 In the series lore, Jesse, James, and their Pokemon pal Meowth, who gained the rare ability to speak human and Pokemon languages after a tragic incident, have been on a mission to capture the most powerful Pokemon. Their task was to collect these creatures for the head honcho of Team Rocket, boss Giovanni. However, most of the time they see Pikachu and Ash as the most powerful and try to capture them. They typically introduce themselves with a high grander and fail ninety-nine percent of the time blasting off into the skyline and disappearing from view.
This extremely comedic trio gained the hearts of fans across the world, showing villainy on a spectrum. Stealing a couple of magical animals is nothing in comparison to some of the other apocalyptic Pokemon threats often faced by Ash and Team Rocket. For instance, summoning a shadowy demon from the Distortion Zone to exterminate the world devoid of life, is probably considered worse than poorly organized, organized crime.
According to ScreenRant, there is a possibility that they might reunite together to defeat a common goal in the last few episodes. Theorizing about teaming up with Ash and Latias to find the true villain of the current series, this will most likely lead to an emotional finale saying goodbye to the beloved characters one last time.