According to The Hollywood Reporter, the media mogul Mediapro and some teams from the Spanish Soccer League, including FC Barcelona and Real Madrid, will be fined over the wrongful transmission of soccer matches.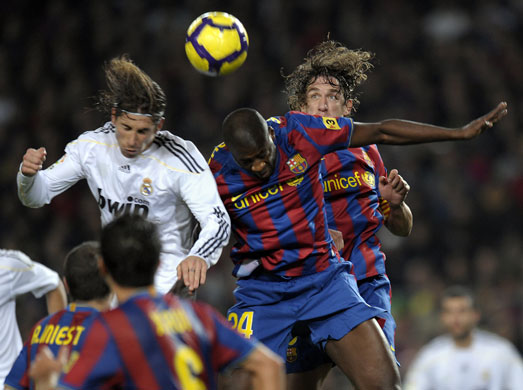 The Spanish National Markets and Competition Commission (CNMC) handed down fines to Mediapro and four Spanish soccer teams for a "very serious infraction" regarding the acquistion of soccer-related rights back in April 2010.
Apparently, the four clubs involved (Barcelona, Real Madrid, Sevilla and Racing Santander) signed four-year contracts with Mediapro so the company would broadcast their league and cup games, the only problem being that it is legally defined that those kinds of contracts can not be signed for more than three years.
The fines add up to a total of $20.3 million: Mediapro was fined $8.8 million, FC Barcelona was fined $4.9 million and Real Madrid $5.3 million, Sevilla $1.2 million and, finally, Racing Santander was fined $41k. The different fines are justified with the differences in each contract.
Mediapro already stated that they are going to appeal on the decision, since a law came out in May 2010 (just a month after the contracts were signed) that allowed the clubs and the companies to make four-year deals.