The Travel Channel will premiere Rock My RV with Bret Michaels this Sunday at 9 PM. Michaels told USA Weekend that it is "a very real and organic show." After years on the road, the star of Poison realized the importance of having a home away from home even if that home was moving.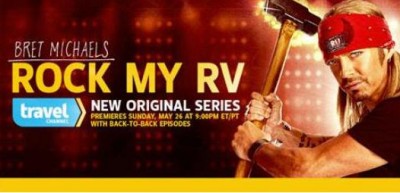 In talking about his personal experience regarding RVs with USA Weekend, Michaels said, "In the beginning of my career, I built a couple that were extremely cool-looking" complete with bars and stripper poles. However, time on the road taught him that functionality was just as important as rock star appeal.
The basis of the show is that Michaels will work on people's RVs to have them "rocked to roll." The show is surprisingly the perfect mix of the man who not only enjoys spending his time rocking out, but also parking his RV in a state park and enjoying a day off.
The commercial for Rock My RV will bring some back to the early 2000s with Xzibit in Pimp My Ride, but this time big screen TVs make a bit more sense in this type of motor vehicle. The members of TapouT were already raving about the great job Michaels and his team did with their bus this past February with member Lindsey Owens tweeting, "Such a fun night last night at the reveal of the TapouT RV for #RockMyRV with Bret Michaels! It's awesome!!" and including a picture of the group.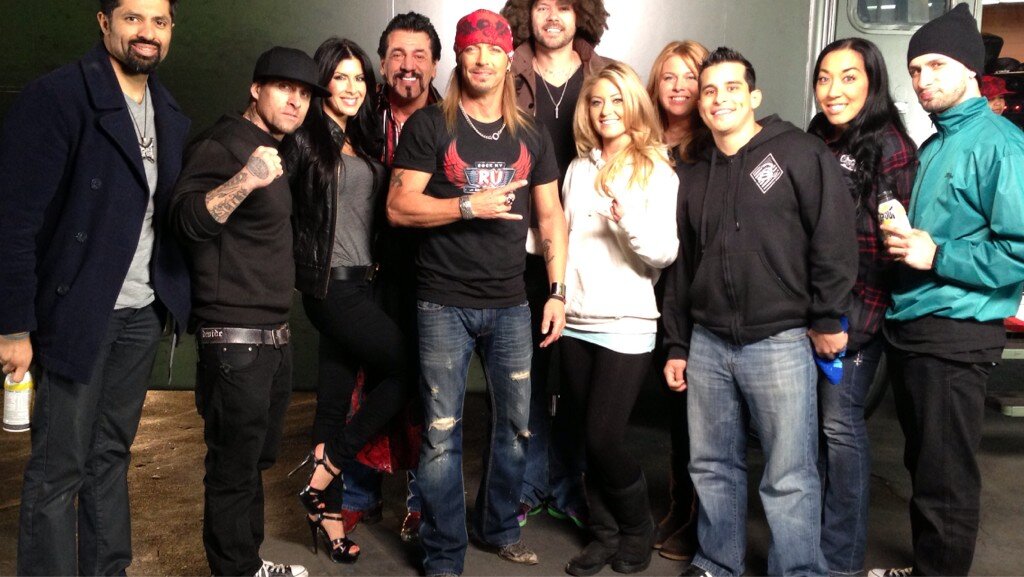 According to Travel Channel, Bret Michaels will be leading a "hand-picked, insanely talented design/build team in transforming ordinary RVs into the most outrageous, bad-ass, 21st-century mobile mansions on the road." The new show appears to add a little edge not only to the RVs, but to the Travel Channel as well.