One of Apple TV's newest shows is an anthological drama entitled Extrapolations, showing eight separate stories following emotionally packed characters and how their lives were significantly altered by climate change. According to The Hollywood Reporter, the show is set to cast Kit Harrington (Game of Thrones, Eternals, How to Train your Dragon) as the leading role in the series created by Scott Z. Burns (The Laundromat, The Informant, The Bourne Ultimatum.)
Harrington comments on the show saying, "There are thriller elements to it, there are horror elements to it and it should scare you, and it will scare you, but it's also really thought-provoking," later adding "Scott always described this to me as a kind of Black Mirror of a climate change show, and I think it falls in that."
During the shows premiere in Los Angeles on Tuesday, February 14, Harrington told The Hollywood Reporter more about the cultural impact the show will have in the present and in the future whether catastrophe strikes or not,"I think in time it'll become a really historical piece; whatever anyone thinks of it now, when we fast-forward in 50 years' time, people will be looking at this going, 'Well, that's what they thought would happen, they were right or they were wrong,' and that was irresistible to me."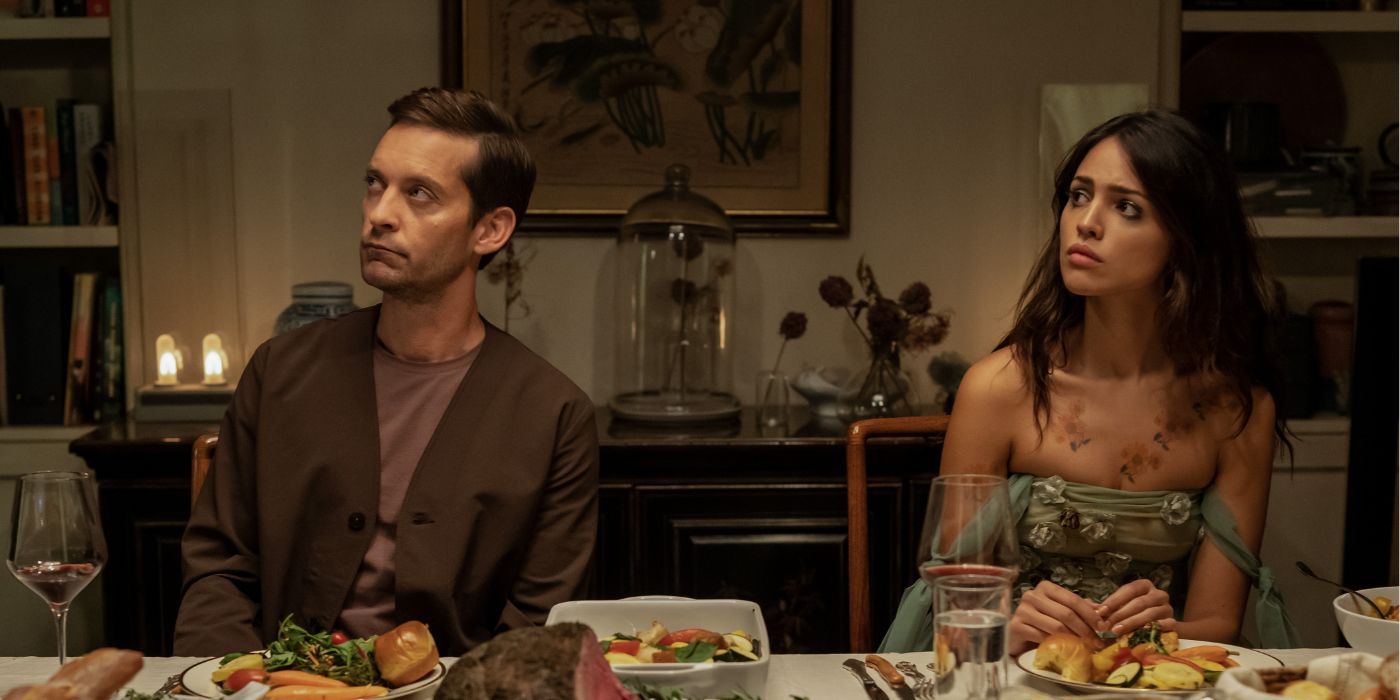 Creator Burns' of Extrapolations views global warming as "the most important issue of our time," hence the inspiration for the new limited series. Once the series was greenlit for Apple TV, he contacted fellow filmmaking earth activist Adam McKay, (Stepbrothers, VICE, Anchorman) who is most notable for his 2021 satirical thriller, Don't Look Up, which explores corrupt American government actions during an imminent doomsday asteroid collision.
Burns states, "he [McKay] said a really amazing thing, he said, 'I hope that someday you and I are sitting around and there's 10 climate change shows like there's 10 hospital shows or 10 lawyer shows.' So, I really hope that one of the things this will do is tell people there are stories to be made about what is happening all around us."
Burns has a history of predicting global events. For instance, the 2011 film Contagion he wrote ended up being eerily similar to the 2020 outbreak of the Coronavirus causing a pandemic quarantine lasting several months. When asked if Extrapolations will have the same outcome as on Contagion, Burns debunks the claims of psychic abilities and states its a matter of science and eventuality.
"When we worked in Contagion, the scientists I spoke to always said the same thing: 'It's not a matter of if, it's just a matter of when,'" Burns said. "This is a little different. We're moving into uncharted territory with the things we're doing to the climate. It is happening — it's not a matter of if. What I think is different here is we have the agency and the power to stop it; we really can, with one of the first steps being to stop treating climate change as a political issue."
Only time will tell what kind of effect Extrapolations will have in the scientific community and public opinion, the only thing we do know is to try and be wary of possible apocalypses and try and avoid them by taking care of our planet. Extrapolations starts streaming tomorrow, March 17, on Apple TV+.